The best way to build your wealth in the stock market is by investing. This takes time. Investing is a long term project and for most people it's too slow and boring. This is a shame, because it is better to get rich slow than get poor fast.
Most people want to trade because the myth of trading is, it's a way to a fast fortune. Nothing could be further from the truth. Trading is harder than investing. If it wasn't everyone would be rich from trading. The fact is, it's investors that fly in private planes and traders that often end up in jail.
So is there an answer to the trading dream?
Yes.
Firstly what you don't want to hear is, when you can make 20%+ a year investing you are ready to try trading, because if you can't make money slow, how can you expect to make money fast? If you can't beat the locals at tennis how are you going to take on the pros?
However, if you want to start trading now and have some money in hand you don't mind losing then there are trading styles you should consider, because trading randomly is a sure way to lose your shirt.
Here are four ways.
Follow all the online gossip on forums like ADVFN.com. Wherever you can find gossip, suck it all up. Now the important thing is to buy a stock when you think it is going to get popular with the gossip crowd, not after it has caught on. Then when the chat heats up, get ready to sell. That way you will buy at the bottom and sell higher up. Don't wait around for the inevitable fail. Bail as soon as the crazy posters show up.
Map out all the upcoming news, from results to important economic news to when the Fed folks are going to do a speech. Map out beforehand how you think it could go as a benchmark then stake out the announcements for a split second trade when someone in high places drops a bomb. Strangely enough, there won't be too many people staking out these big events so you can coat-tail the big boys if you have the tools to move fast enough. That's all about your online toolset, something ADVFN.com can help you with. You will need real time and order book software to see every sub-second piece of action, great charts and a proper broker who gives fast direct access.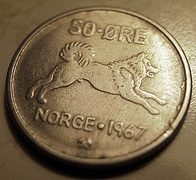 Accidents happen. Fat fingers cost the poor saps that press the wrong buttons a fortune. Someone is always on the profitable end of that trade. If you wait and wait for someone to blow up a stock you are set to prosper if you have the patience. To do this you set up big watch lists like ADVFN's monitors. Then you just sit and wait. You can also learn from the news hound and wait for extreme market plays then trade against the extremes as the market over reacts. You don't have to dive right in, you can watch almost anywhere these days and just record the opportunities that come by until you are ready to back your judgement with your risk capital. While the news hound is jumping on a move early, you are jumping on the reaction later. This gives you more time to judge. It feels risky and it is, which is why the market will pay you to play.
Track dozens of stocks at once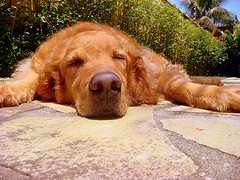 I would say to you, "don't trade, invest!" But you will say, "no, forget investing, I want to trade." However, you can't trade all the time because the market does not offer up high probability trades all day long. The key is to pick the right time. A great way to trade, therefore, is to have your account all set up and ready to go and to wait till something big happens, like a crash or a bubble. Then you jump on that and trade like crazy. Just think how much money you could have made trading the crash of 2008 and the following bounce. If you trade only the biggest events and you trade them well, you won't have to mess around with the little stuff. With fat winnings from huge events you can make a killing and do what every trader dreams of and go back to sleep until the next big event comes around.
None of these tacks are exclusive of course, you might use them all at once, but all need discipline, focus and grit. You will have to constantly skill up to have a chance to win consistently and you will have to understand that trading to make money is hard, difficult work.
One thing is for sure, if you trade what you think will work you will lose all your money. You must only trade what you feel absolutely sure of; then and only then will you have a chance.
CLICK HERE TO REGISTER FOR FREE ON ADVFN, the world's leading stocks and shares information website, provides the private investor with all the latest high-tech trading tools and includes live price data streaming, stock quotes and the option to access 'Level 2' data on all of the world's key exchanges (LSE, NYSE, NASDAQ, Euronext etc).