| Share Name | Share Symbol | Market | Type |
| --- | --- | --- | --- |
| Winners Inc (PK) | USOTC:WNRS | OTCMarkets | Common Stock |
| | Price Change | % Change | Share Price | Bid Price | Offer Price | High Price | Low Price | Open Price | Shares Traded | Last Trade |
| --- | --- | --- | --- | --- | --- | --- | --- | --- | --- | --- |
| | -0.0001 | -0.71% | 0.014 | 0.0125 | 0.015 | 0.0145 | 0.01375 | 0.01375 | 24,265 | 19:55:28 |
WNRS - Winners Inc Welcomes Pro Football Hall of Fame Inductee Warren Moon This Afternoon On The Company's Krush House Podcast
17/09/2021 5:39pm
Sep 17, 2021 -- InvestorsHub NewsWire -- Winners Inc On Twitter

Winners Inc. (WNRS) tweeted today:

$WNRS - Warren Moon, Former Pro Football HOF inductee, 9X Pro-Bowl, 1990 All Pro - NFL Offensive Player of the Year - UPI ALF-AFC Player of the Year, 1997 Pro Bowl MVP and 1980/1982 Grey Cup MVP to make guest appearance on todays Krush House™ podcast
@HouseKrush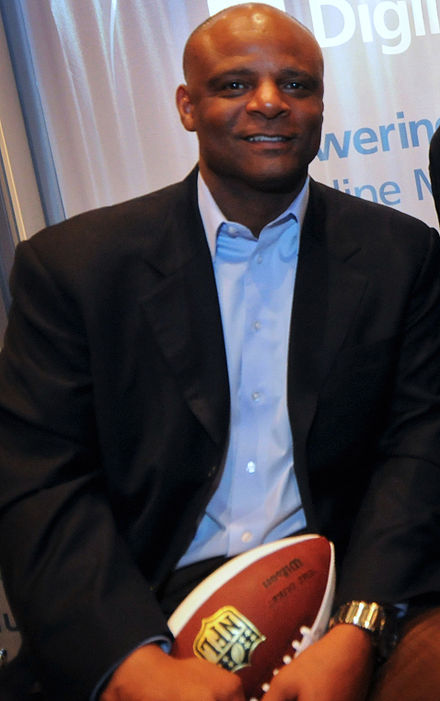 The online gambling sector is expanding at a rapid pace. According to a Research & Markets report, the industry should reach $92.9 billion by 2023, growing at an annual compound rate of 11.6%. Projections say that rising technologies such as IoT, Blockchain, and VR will drive the industry forward and that North America will keep pace with the rest of the world, as its market should grow at a rate of 14.78% until 2025. For further information, please see https://dailygazette.com/online-gambling-in-the-united-states-in-2021/.

VegasWINNERS operates Krush House, an online podcast which airs Friday evenings at https://krushhouse.com and is co-hosted by comedian Frank Nicotero, former NFL quarterback, ESPN NFL analyst Sean Salisbury and Wayne Allyn Root who is known as "The King of Vegas sports gambling" and "America's oddsmaker." To date, "Krush House™" special guests have included MLB's all-time hits leader Pete Rose, former NFL quarterback, NFC player of the year and ESPN announcer Ron Jaworski, former MLB All-Star relief pitcher and studio analyst Mitch "Wild Thing" Williams, former 2X NCAA basketball assist leader, former ESPN NBA analyst and current Fox Sports analyst Doug Gottlieb, the original "Bad Boy" NBA champion power forward Rick Mahorn, former 5X New York Yankees All-Star, Coach and New York Mets Manager Willie Randolph, former MLB 2X New York Yankees World Series Champion, MLB Radio Show and Catching Heat podcast Host Jim Leyritz, former 4x Pro Bowl, 2x First Team All Pro, 2000's All-Decade Team, Podcast and Radio Analyst Lorenzo Neal and former NFL running back and 2017 Dancing with the Stars champion Rashad Jennings.

Source - https://twitter.com/vegaswinnersinc/status/1438849040893059074?s=20

Other stocks on the move include AXTG, WPUR and PJET.
Source - pennymillions
| | |
| --- | --- |
| | |